Optisonics Productions provides support services for graphic arts, web design, audio, and video production.
Providing one or more production service as a member of your production team or as a producer of an entire project from concepts to finished product.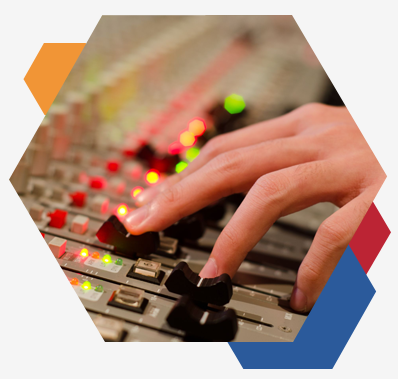 Bring up the volume with technical expertise and fresh creative ideas...
My name is Jim Brown. With a lifetime of creative and practical experience in the audio and visual arts, and utilizing the resources of my Northern NJ based freelance company Optisonics Productions, I can be a valuable asset to your next project.
You have ideas about what you want your project to achieve and the form it is to take. You are considering and audio/visual project, a printed piece, a website, an exhibit, or a display. You may be just starting out with an idea, or have detailed sketches, or a completed script. At whatever point you are at, I can help make your ideas into realities.
I have vast experience in all areas of the production process. I can provide technical expertise and fresh creative ideas, as I've done for many clients, from small to large corporate. I am amicable to various working arrangements and budgets. I can join your team to provide support service or produce your entire project. Small projects are always welcome.
Contact Me
More services at a glance:
Creating Graphics, Audio, and Visual Media Since 1972
Since 1972 — actually since childhood — I have been doing projects having to do with: TV/video; audio recording, editing, and mixing; building exhibits; and creating graphic media of one kind or another. I even had considerable experience in stage lighting and set design. All of this has greatly helped me develop skills and technical expertise in many forms of communication, entertainment, and marketing media.