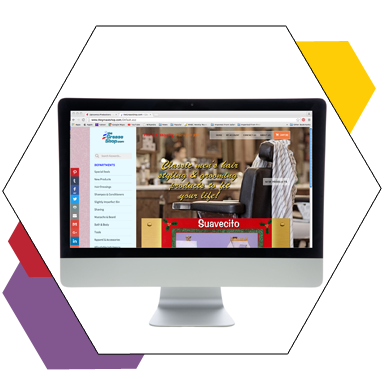 Website Design and Production
Let me help your company or organization develop a new or revised website. With a custom designed site using a wide selection of professionally designed pre-made templates, I can customize a site to meet your brand's look, its message, it's web based depository of information, and all other specific needs and goals. This is a lower cost solution to effective communication where buyers and visitors seek you out by searching the internet.
Contact Jim Brown
Planning, Design, Production, and Maintenance
With my extensive background in the graphic arts, I can bring to your website artistic ability, production know-how, and organizational skills. Be it a new site or a site that needs a fresh new look. This site is an example or my work. It was adapted from a stock template and major revisions were made to customize it to meed specific needs and features. It is adaptive to the user's desktop, tablet, and mobile device.
If you already have a web developer or IT person, I can work with them on the routine production tasks and on-going maintenance and updates. For more extensive coding and effects, I can work with experts in the various programing languages by providing the graphic elements and performing routine tasks and post-production maintenance and updates.