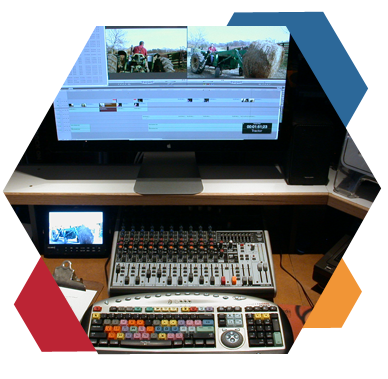 Video Recording, Editing, and Full Productions
My roots in the field of video technology and production began with a small educational television facility. I continued with the Tenafly, NJ school system as they advanced into building other video studios and doing productions. Today I have a pro-video camera and a variety of lighting and audio gear. I can capture video on location or in a studio setting. In my in-house studio I am equipped with Final Cut Pro for video editing and a host of other support graphic software. My extensive experience in audio is a perfect match with my work in video.
Sure you can go to a big full service production house but when budget is a consideration, I can provides video services at far less cost
I can also work with an existing studio as a camera operator using either your equipment or my own which can be integrated with yours if you need to expand your camera count on a shoot. More on that below.
Contact Jim Brown